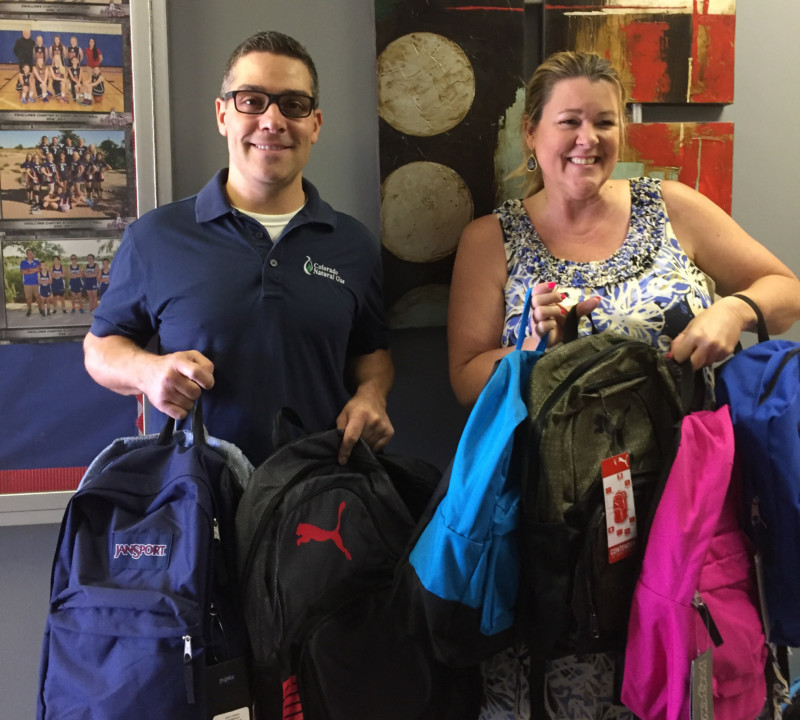 Colorado Natural Gas Announces Winners of 2017 Charitable Giving and Sponsorship Program
September 7th, 2017
Littleton, CO – Colorado Natural Gas (CNG) today announced the recipients of its 2017 Community Giving and Sponsorship Program.
Each year the company awards thousands of dollars in grants to local nonprofits and community events that strengthen the local communities that CNG serves. This year the company is donating more than $15,000 to local and statewide organizations.
"At Colorado Natural Gas, we understand that your company is only as strong as the communities it serves, which is why each year we donate to charitable organizations throughout our service territories with the goal of strengthening the local economy and helping those in need," said Bill Shaw, Director of Operation at CNG. "Whether it is donating supplies to local schools, volunteering in the community, or funding local nonprofit organizations, we strive to be a good community partner and neighbor."
In addition to providing charitable grants and yearly sponsorships to local organizations and causes, Colorado Natural Gas recently adopted a new employee benefit that gives every employee 20 hours of paid time off each year to volunteer within their communities. In September, a group of CNG employees will use their time to volunteer with Habitat for Humanity of Teller County, one of the 2017 grant awardees.
2017 Community Giving Grantees:
Assistance League of Pueblo
Liberty Point Elementary
Pueblo Rape Crisis Services
Swallows Charter Academy Educational Foundation
Valley Backpacks, Inc.
CARES Food Bank of Strasburg
Eagles' Nest Early Learning Center
Gilpin County Human Services Lunch Box Program
I Love U Guys Foundation
Mothers of Preschoolers, Bailey Chapter
Community Partnership Family Resource Center
Habitat for Humanity of Teller County
Boys & Girls Clubs of the High Rockies
PeaceWorks, Inc. (dba Mountain Peace Shelter)
Park County 4-H