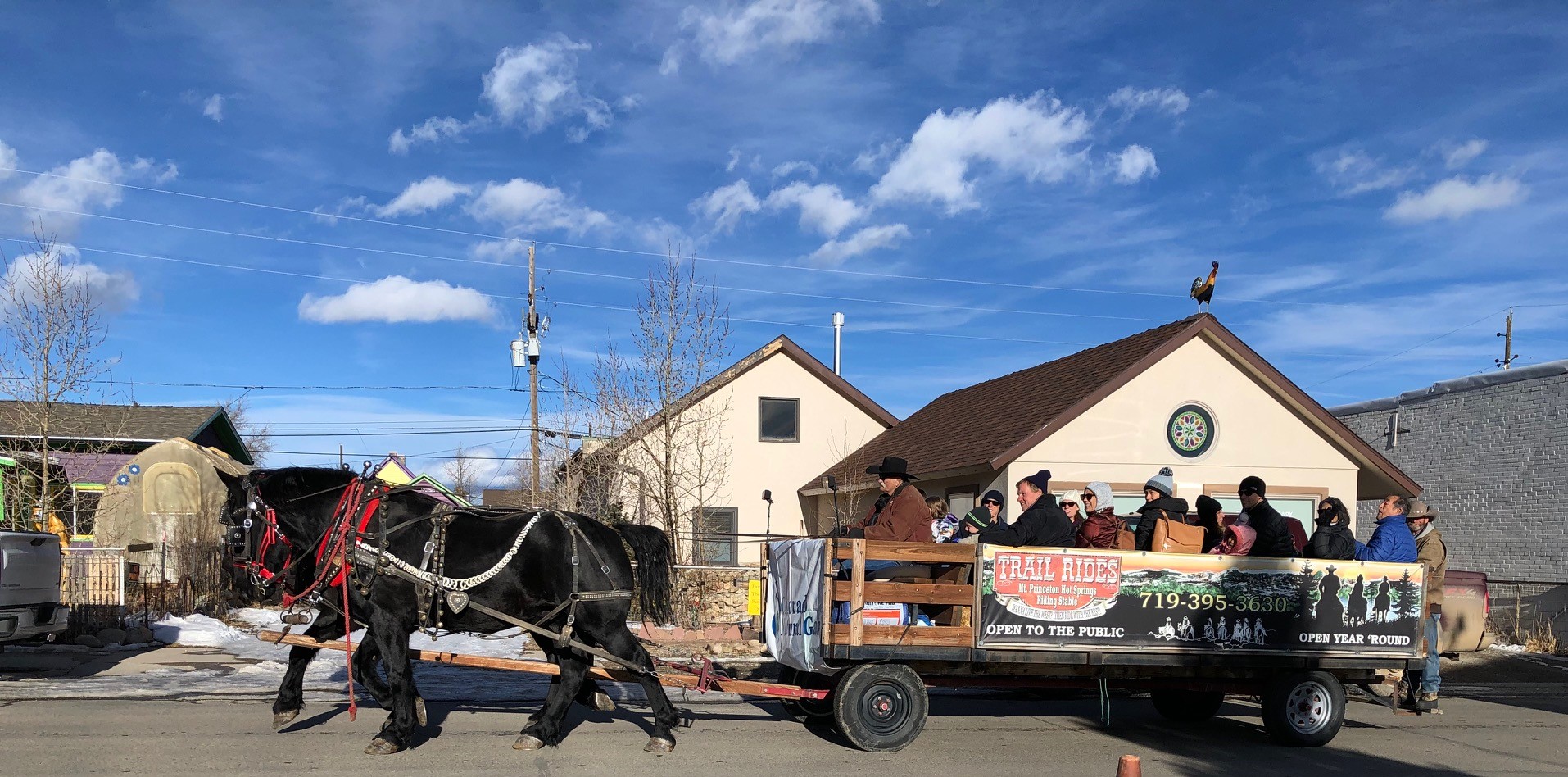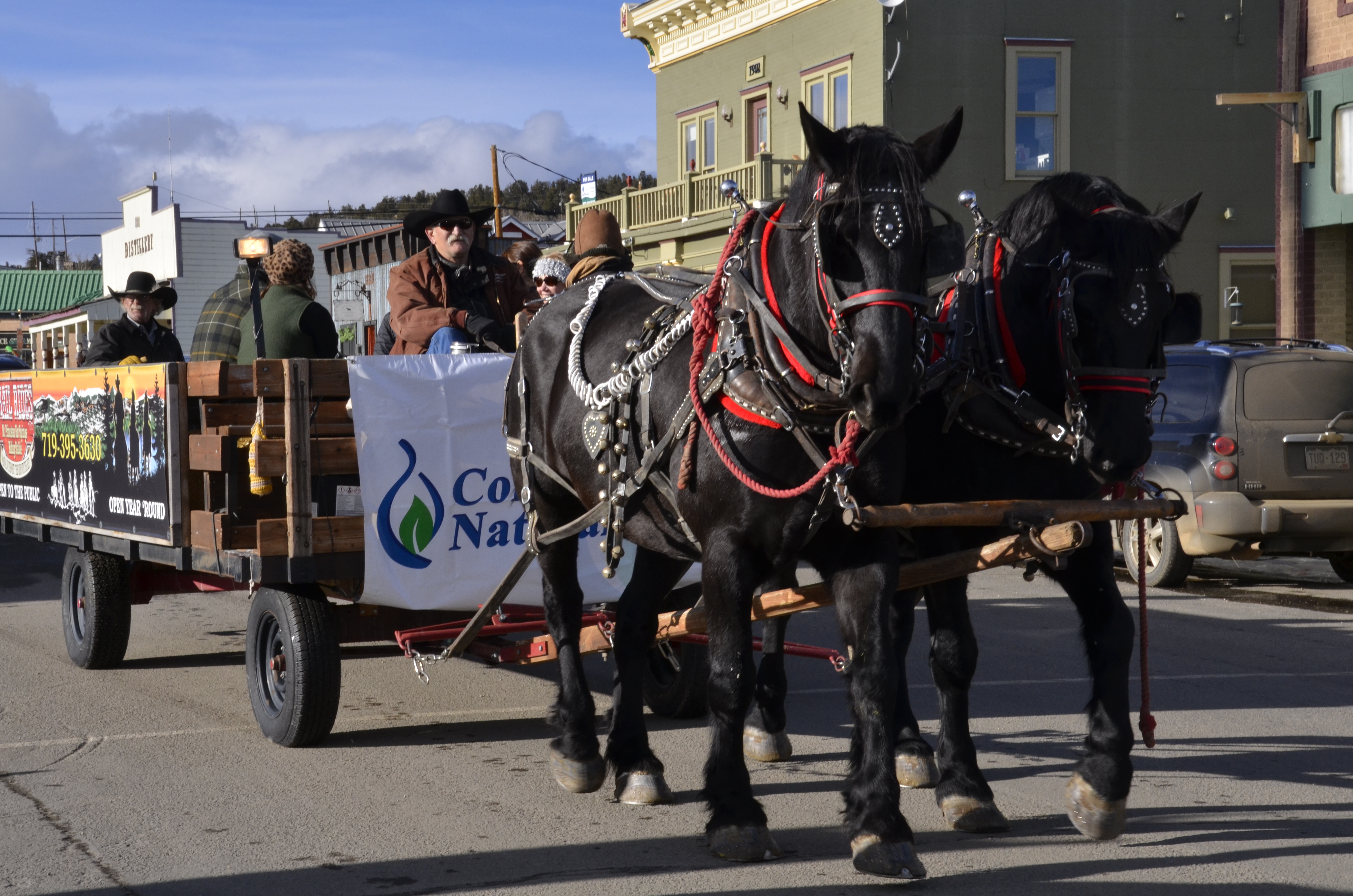 Colorado Natural Gas Sponsors the Horse-Drawn Wagon at Fairplay's "A Real Colorado Christmas"
January 8th, 2020
Colorado Natural Gas (CNG) sponsored the horse-drawn wagon rides at Fairplay's annual holiday event, fittingly called "A Real Colorado Christmas".
This is the second year in a row CNG has been honored to support Fairplay's holiday festival," said Bryan McCallum, Director of Operations. The horse-drawn wagon rides transported festival attendees along Main Street in Fairplay, which is flanked by 40 or so historic buildings, all representative of the businesses that thrived in the late 1800's. It was indeed a perfect setting, a cool 29 degrees, with distinct landscapes representing a true re-enactment of Colorado's early days.
Additionally, the festival included holiday sales, treats, a doggie look-a-like contest, caroling and the lighting of the town Christmas tree. The 34th Annual Holiday Bazaar hosted at the Fairplay School campus included arts and craft vendors, food and visits with Santa. The only thing missing was the falling of snow!