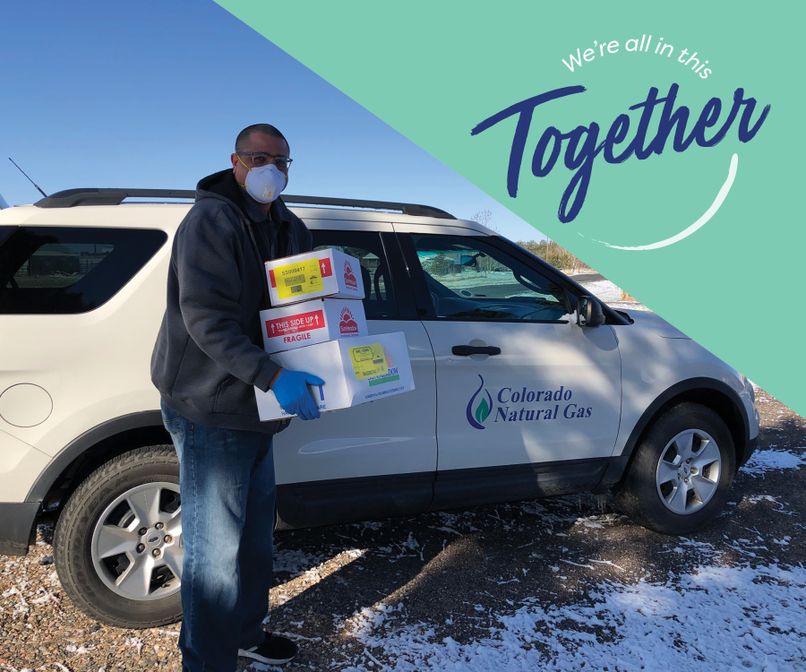 Colorado Natural Gas Team Member Delivers Meals on Wheels During Pandemic
April 28, 2020
Centennial, CO – Charitable nonprofits, like Meals on Wheels, are seeing increased community need amid the COVID-19 pandemic. While many nonprofits are under restrictions intended to help reduce the spread of COVID-19, they continue to operate and rely on volunteer support. However, the number of people willing or able to volunteer has decreased. This is particularly true for Meals on Wheels.
During normal times, Meals on Wheels helps thousands of seniors with food each year. With the current pandemic, the number of requests has grown, but the number of volunteers has decreased. Fortunately, for Meals on Wheels, there are volunteers like Adam Peake, Customer Development Representative, that aren't letting pandemic restrictions stop them from volunteering to help those in need..
Meals on Wheels, which delivers meals to senior citizens and those who are ill or disabled, had to change the way they bring food to clients because of the pandemic. There are new restrictions due to social distancing, but the volunteers like Adam haven't missed a beat.
Adam made his deliveries in Strasburg, CO, taking advantage of his company provided Volunteer Time Off benefit. "It was a great experience and I will be participating in deliveries for the next few weeks" explained Adam.
Great work, Adam!