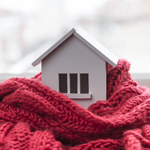 Low-Income Energy Assistance Program
New applications for the 2023-24 LEAP season will begin on November 1st, 2023!
Click here to visit the Colorado Low Income Home Energy Assistance Program for more information.
We're here to help! If you're ever in a situation where you're struggling to pay your bill, call us at 800-720-8193 as soon as you think you need help. We can work with you to avoid an unexpected service interruption. Have a medical emergency? We can help. Scroll down to read more.